Juneteenth marks the emancipation of the last enslaved people on June 19, 1865 in Galveston, Texas, ending the institution of chattel slavery in the United States. Each June 19, we invite you to join us in commemorating this day.


Look Back, Look Around, Look Within, and Move Forward
Juneteenth is a time to commemorate, celebrate, educate, and reflect on the Black experience in America. By looking back, looking around, and looking within, we are challenged to evaluate the foundations of inequality and move forward together, committing ourselves to the unfinished work of eradicating systemic racism. Join us in person or virtually for special programming.
Join Us for Special Programming
Juneteenth Feast with Michael Twitty
This special culinary experience features a menu created by Michael Twitty. Come experience his work exploring Black culinary traditions of the south and their connection to the larger world.
Book Now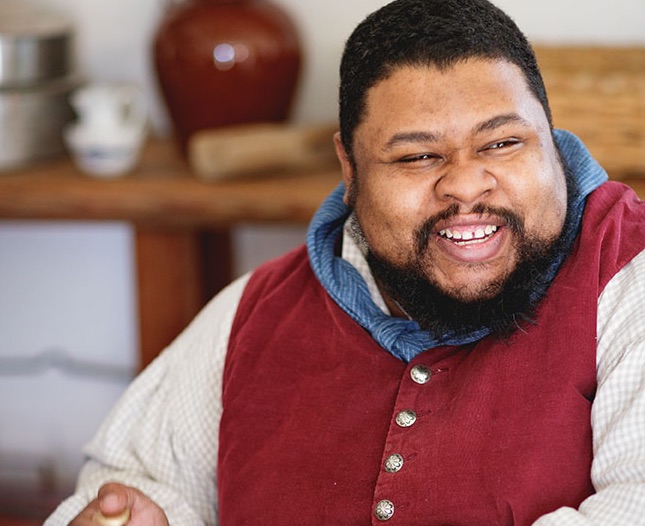 Virtual Programming
Can't join us in person? Join our public Juneteenth events virtually.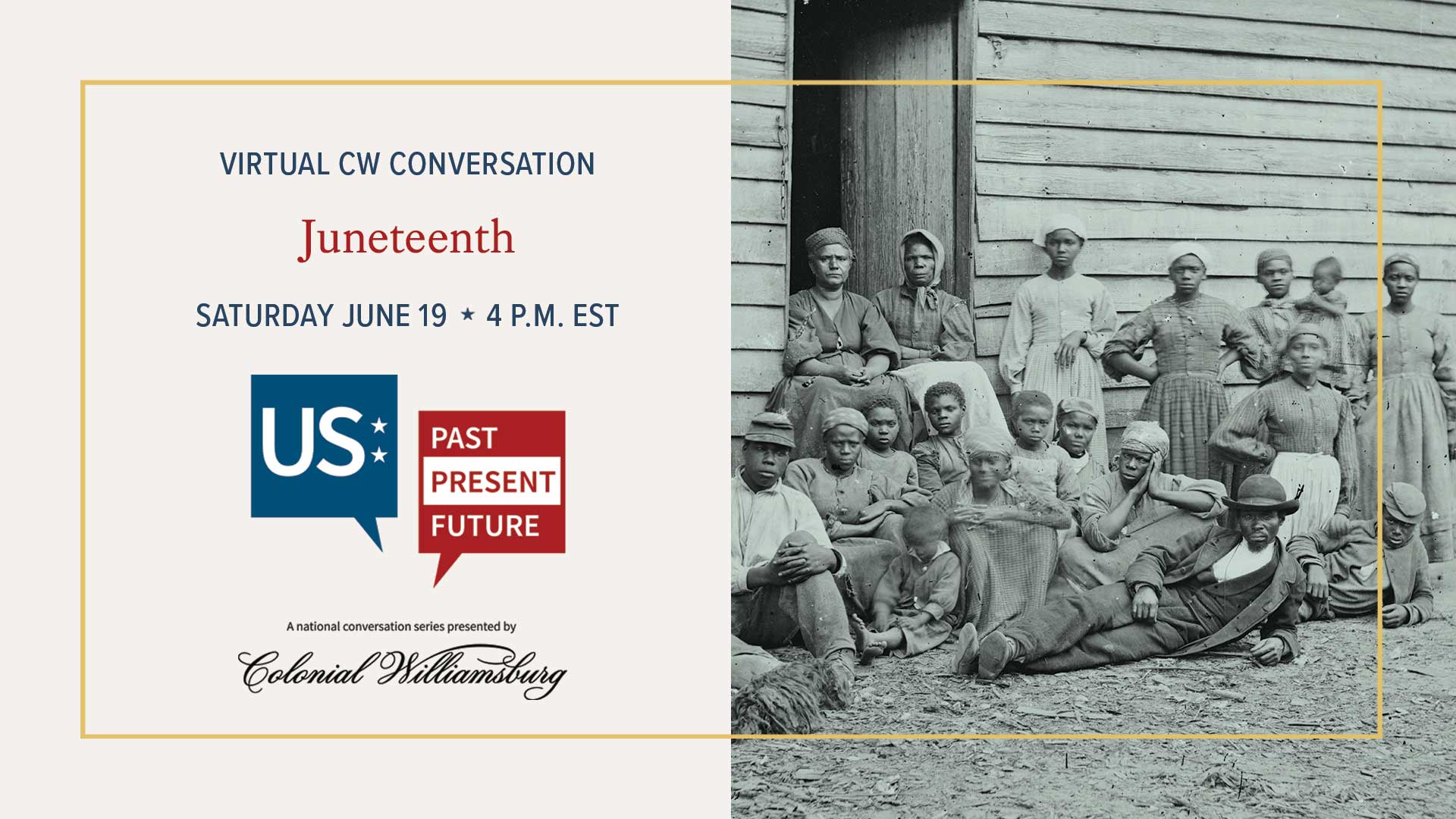 Join us for a Virtual Juneteenth Conversation June 19 at 4 p.m. EST.
US: Past, Present, Future, our national conversation series continues with a discussion about the story, significance, and meanings of Juneteenth with panelists Deirdre Jones Cardwell, Programming Lead and Actor Interpreter with Colonial Williamsburg, Richard Josey, Founder and Principal Consultant for Collective Journeys LLC, and Michael Twitty, Culinary Historian.
Albert Durant Photography Project
Colonial Williamsburg's John D. Rockefeller Jr. Library is excited to announce a project to help identify the people, places, and events of the vibrant community documented in the Albert Durant Photography Collection. The Durant collection was acquired by the Rockefeller Library in 1992 and is one of our most important collections as it provides a fascinating glimpse into Black life in Williamsburg from the late 1930s to the late 1960s.

Through a partnership with the Library of Virginia, we have placed selected images from the collection on a dedicated crowdsourcing webpage where members of the community with a registered account can add identification information to the photos. For more information on the collection, please visit the Albert Durant Photography Collection on the Library of Virginia's Transcribe site. If you are interested in participating in this project, please contact Marianne Martin, Visual Resources Librarian at mmartin@cwf.org.
Sign up for our emails to learn more about our onsite programming.
Why We Celebrate Juneteenth
Watch the playlist below to hear from Colonial Williamsburg President Cliff Fleet, actor interpreters, and archaeologists about why Juneteenth is important.
Juneteenth at Custis Square